We strive to provide the highest quality legal counsel and the most efficient and cost-effective service to all our clients.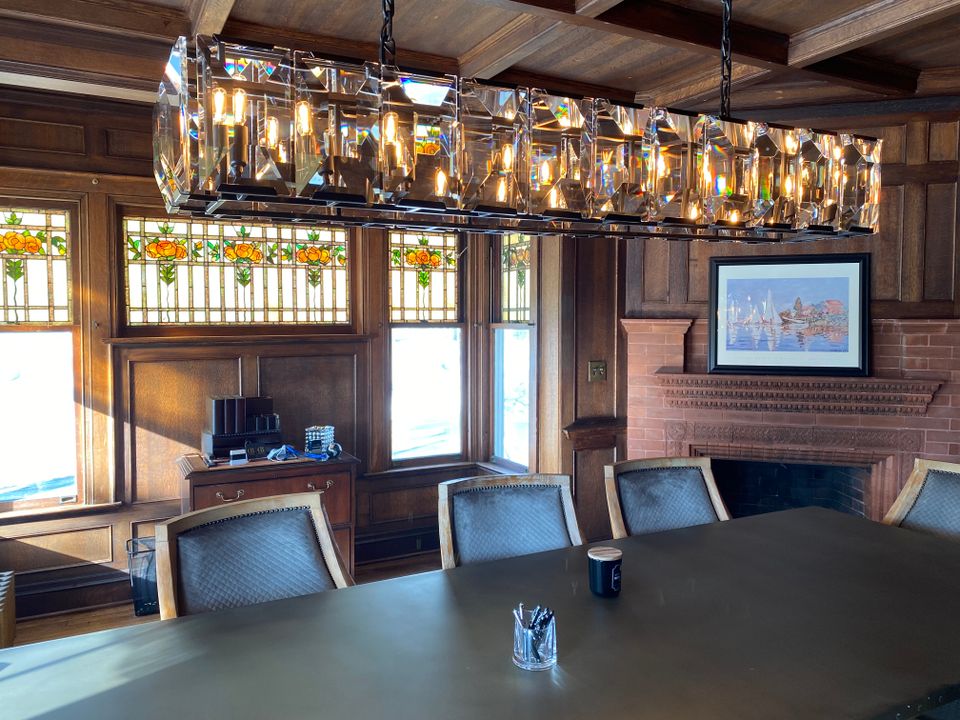 GB Law Group, LLC is a dynamic and innovative law firm dedicated to its clients and its community. 
We offer litigation and transactional representation of individuals, businesses, government bodies, and non-profit organizations.  Our practice areas include Real Estate Law, Municipal Law, Corporate & Business Law, and Private Client Services, including the representation of athletes, coaches, executives, and small business owners.  We offer consultations via telephone, video-conferencing, or in person at one of our convenient satellite locations throughout Connecticut and New York.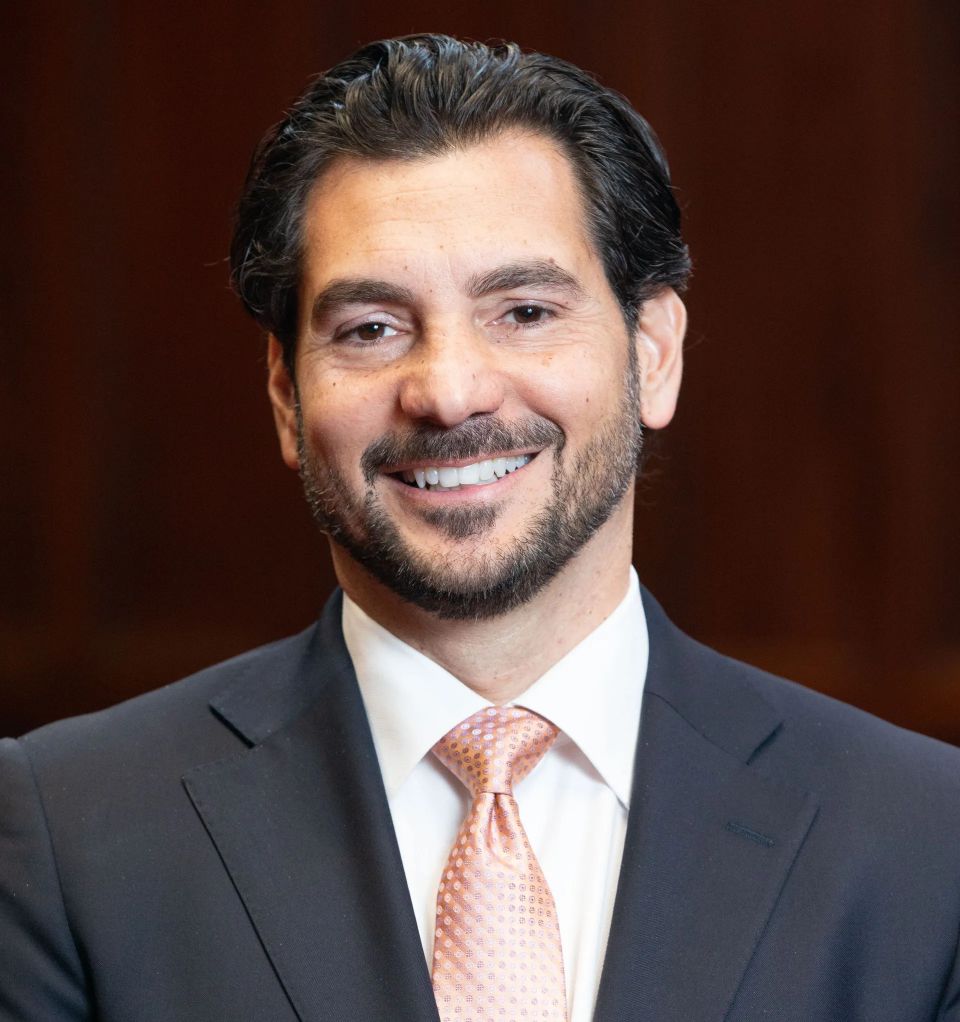 Gennaro Bizzarro
   Mr. Bizzarro is the founding member of GB Law Group, LLC.  His practice is a cross-disciplinary blend of transactional law, private client services, and focused litigation.  Mr. Bizzarro routinely counsels businesses in matters spanning the full range of traditional corporate law, from general business representation to cutting edge transactional work.  As part of his private client practice, Mr. Bizzarro advises individuals and closely held businesses on contract matters ranging from formation to enforcement issues; on real estate matters ranging from acquisition to project financing to disposition; on business matters ranging from formation to succession issues; and, through strategic partnerships with various tax planning and family law experts, on wealth management and preservation matters ranging from simple wills to sophisticated estate planning.

     Mr. Bizzarro is an avid sports fan, and, as part of his private client practice, he has served as legal advisor to numerous professional athletes, coaches, entertainers, and executives over the course of his career.  Certified as a player agent by the National Basketball Players Association, Mr. Bizzarro has reviewed and negotiated tens of millions of dollars in performance contracts, including numerous NBA and NCAA contracts, endorsement deals, and various engagement agreements.  He has served as President and chief legal counsel to Premier Basketball, LLC, and has been retained by other player representatives to consult on legal matters pertaining to their clients.  Mr. Bizzarro has also served as legal counsel to numerous charitable organizations established by professional athletes and has advised on general matters related to daily operations of non-profit groups.  Prior to obtaining a law degree, Mr. Bizzarro worked closely with certified player agents representing dozens of Major League Baseball players.  The skills he acquired during that time have served all of his clients well throughout his years of practice.

     In addition to his membership in the firm, Mr. Bizzarro also serves as Corporation Counsel for the City of New Britain, overseeing a team of municipal attorneys and advising the City, its agencies, and its Chief Executive on a variety of legal matters.  He has had the honor of serving as Corporation Counsel twice -- under two different Mayoral administrations – an accomplishment that underscores his favorable political standing in the community.

     During his many years of practicing law, Mr. Bizzarro has earned a reputation as a straight-shooting, zealous advocate for his clients, and he has brought that same passion to his civic endeavors.  In addition to serving as Corporation Counsel for his hometown of New Britain, Connecticut, Mr. Bizzarro is very active in his community, and he has been recognized by numerous local organizations for his many contributions and achievements.  From 2019 through 2020, Mr. Bizzarro had the honor of representing Connecticut's 6th Senate District in the Connecticut Legislature.

     Mr. Bizzarro received his B.A. Magna Cum Laude from Fordham University in the Bronx, New York, where he graduated Phi Beta Kappa and was President of his class, and his J.D. Magna Cum Laude from the Quinnipiac University School of Law in Hamden, Connecticut, where he was Editor-in-Chief of the Quinnipiac Law Review and received numerous awards recognizing his scholastic achievements.  After law school, Mr. Bizzarro served a two-year term as law clerk to The Honorable Dominic J. Squatrito, United States District Court Judge for the District of Connecticut.

     Following his United States District Court clerkship, Mr. Bizzarro practiced law at Sullivan & Cromwell, LLP, in New York's famed Wall Street district.  There, as a litigation associate at one of the world's preeminent law firms, Mr. Bizzarro represented clients such as financial services firms Goldman, Sachs & Co. and American International Group in the United States, and Belgian brewing giant Interbrew S.A. in Europe.

     A member of the New York State, New York City, and Connecticut Bar Associations, Mr. Bizzarro is admitted to practice in Connecticut, New York, the United States District Court for the District of Connecticut, and the United States Court of Appeals for the Second Circuit.  He has represented clients in state and federal courts, at administrative hearings and before various boards and commissions and has argued cases before the United States Court of Appeals for the Second Circuit, the Connecticut Appellate Court, and various administrative tribunals.  He also has significant experience in international legal matters and has represented clients in connection with the enforcement of contracts in arbitration matters in the U.S. and abroad.
AnnaMaria Bertuca
 AnnaMaria Bertuca is the firm's Residential Real Estate Coordinator and Administrative Executive.  In that capacity, she is directly responsible for the coordination and oversight of all of the firm's residential real estate transactions as well as the orderly administration of the firm's daily operations.

     A true real estate "SuperStar" in every sense of the word, Ms. Bertuca has substantial experience with all facets of transactional real estate matters and has managed thousands of real estate transactions from pre-contract negotiation of terms through the resolution of post-closing related issues.  In her role as the firm's Administrative Executive, moreover, Ms. Bertuca is responsible for the management and oversight of the firm's various business operations.  In that respect, she plays a critical role in serving the firm and its attorneys, and, by extension, all of its clients, by organizing office operations and procedures; ensuring compliance with applicable regulatory schemes; and maintaining and overseeing client data privacy protocol.

     A member of the firm's administrative support team since its inception, Ms. Bertuca has been an integral part of GB Law Group's rapid growth and expansion through the years.

 
Kristen Greig is a paralegal in the firm's corporate law and private client services departments.  A graduate of Montclair State University, Ms. Greig earned certificates of distinction in the fields of Real Estate Law, Employment Law, Bankruptcy, and American Jurisprudence from the American Institute for Paralegal Studies.

     Prior to joining GB Law Group, Ms. Greig served as Paralegal and Secretary to the Board of the Connecticut Resources Recovery Authority, and as a real estate and trusts and estates paralegal with various other law firms.  At GB Law Group, Ms. Greig provides the firm's corporate clients with transactional support related to business transactions and assists individual clients with real estate and estate administration matters.